Activities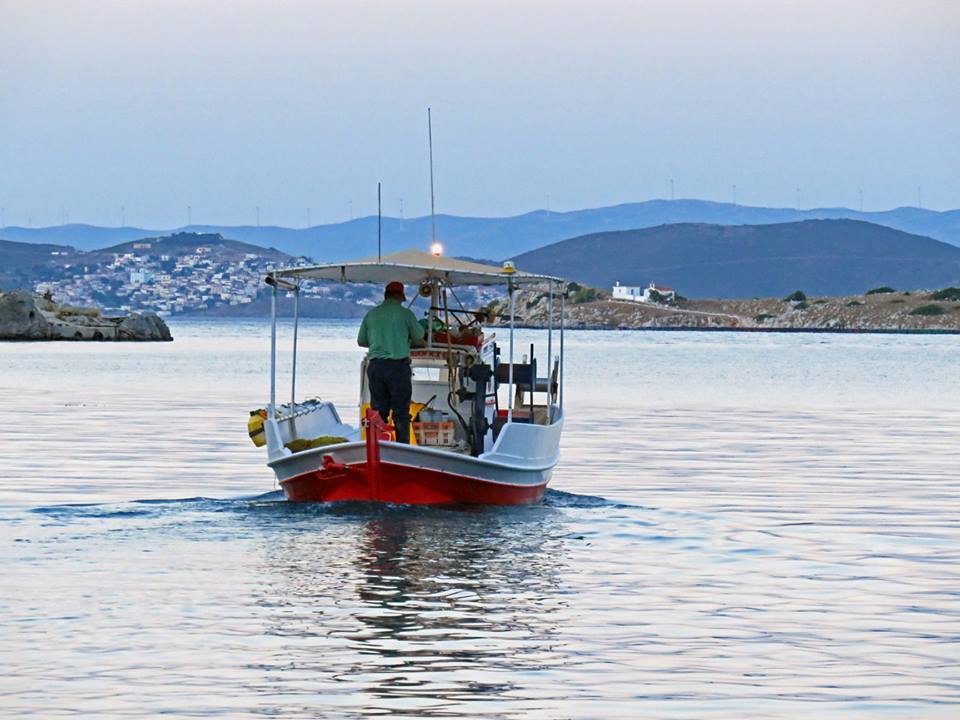 Welcome invitation to enjoy a different Greek Easter at beautiful Chios 25/04-29/04
4 nights 5 days stay including buffet breakfast with local flavors

1 full day excursion to Izmir including local guide

4-day Car for your easy transport around the island

Price per person 233€ incl VAT/Taxes in a sea view apartment, child 2-17 years old 105€ per child, infant 0-2 cot & accessories free.  
You will have a chance to experience medieval villages with unique architecture and culture, Korais Library & Argenti museum, Archeological Museum, The Mastic Museum & more you will also see the great rocket-war on Saturday night in Vrontados.
Activities, visiting the Island of Chios, if you happen to be here see below a list of authentic local festivities- (Panygiria) feel participate and taste.
The most ideal way to entertain yourself and enjoy the Islands traditions is to visit as many village festivals as you can. Each village has different traditions and culture, so an experience will be remarkable every time. Depending on the period of your visit you can choose festival which suits better for you, as you can see below:
| | |
| --- | --- |
| 5 May | Elata – Agia Eirini |
| 8 May | Kourounia – Agios Ioannis Theologos |
| | |
| --- | --- |
| 29 June |  Tholopotami – Agion Apostolon-Agios Petros |
| | |
| --- | --- |
| 1 July | Thymiana, Nenita, Potamia – Agion Anargyron |
| 7 July | Amades, Kalamoti, Karyes – Agia Kyriaki |
| 15 July | Katavasi – Agia Matrona |
| 17 July | Ververato, Kardamyla, Mirmigi, Fyta – Agia Marina |
| 20 July | Armolia, Kalamoti, Kardamyla – Prophetid Elias |
| 22 July | Volissos, Karyes, Lithi – Agia Markella |
| 26 July | Zyfias, Kalamoti, Kastello, Parparia – Agia Paraskevi |
| 27 July | Agios Giorgis Sikousis, Dafnonas, Kambia – Agios Panteleimon |
| 30 July | Thymiana – Agion Anargyron |
| | |
| --- | --- |
| 5 August | Kardamyla – Christ's Eve |
| 6 August | Agios Giorgis Sikousis, Volissos, Thymiana – Christ's |
| 7 August | Kallimasia, Mesta – Agios Emilianos |
| 12 August | Neochori – Agia Foteini |
| 14 August | Kardamyla – Virgin Mary's Eve |
| 15 August | Kallimasia, Pyrgi, Chalkeios, Volissos, Nenita – Virgin Mary |
| 22 August | Pyrgi, Agio Galas – Virgin Mary |
| 29 August | Patrika – Agios Ioannis |
| 30 August | Kardamyla – Agia Zony |
| | |
| --- | --- |
| 1 September | Amades – Agios Simeon |
| 2 September | Aphrodisia – Agios Mamas |
| 4 September | Thymiana – Agia Hermione |
| 6 September | Nenitouria – Taxiarhon |
| 8 September | Leptopoda, Lithi, Sykiada – Virgin Mary |
| 14 September | Chalkios - Stavrou |
| 15 September | Armolia – Agios Nikitas |
| 26 September | Kourounia, Parparia – Agios Ioannis Theologos |
https://app.thebookingbutton.com/properties/seabreezechiosdirect