Digital Nomad Visa Greece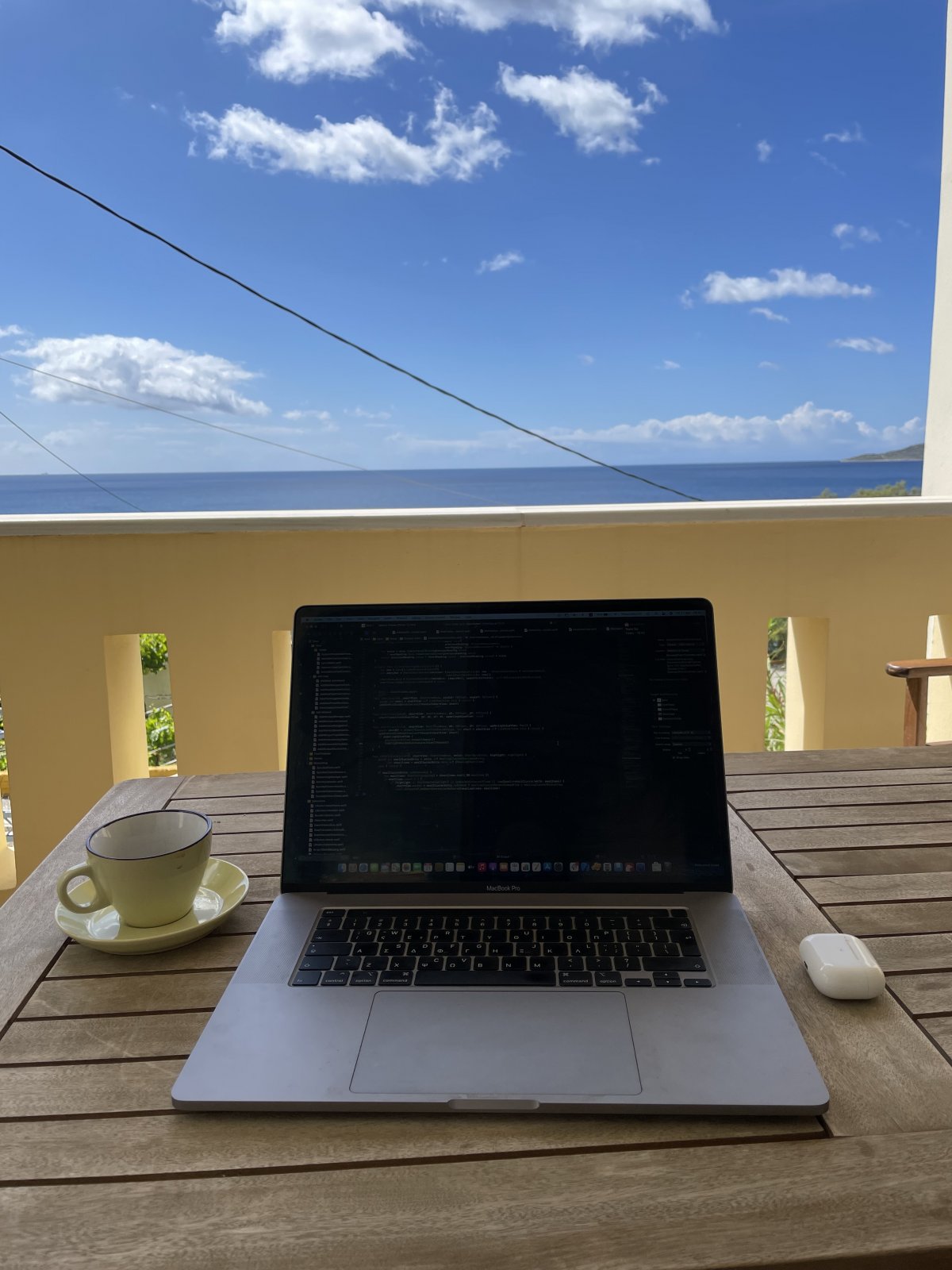 Digital nomad work remotely revolution is finally here join the perfect socially distant holiday local Chios hospitality retreat.
With the beach on your doorstep and a sea of mastic & olive trees in your backyard - it was easy to feel like I was on a permanent holiday. There's something very peaceful and appealing about the sense of serenity of being connected with nature.
Law 4825/2021 (Government Gazette Α' 157/4.9.2021), introduces the Digital Nomad Visa for foreigners who wish to work remotely from Chios  Greece.
Holders of a Digital Nomad Visa have the right of legal residence within the Greek Territory, with no access right to Greek dependent employment or business activity in Greece whatsoever.
Who is eligible for a Digital Nomad Visa? Third country (non-EU)  nationals who are either dependent employees or self-employed persons, working remotely with employers or clients outside Greece using Information and Communication Technologies (digital nomads).
The Greek consular authority of the place of the main residence of the applicant is competent to issue a Digital Nomad Visa, by applying a fast track process.
The Digital Nomad residence permit is issued by the competent authority of the Greek Ministry of Migration and Asylum.
In order to be eligible for the applicant is required (among others prerequisites) to provide evidence that he/she has sufficient resources, as a stable income, to cover his/her living expenses during his/her stay in the country, without burdening the national social welfare system. The amount of sufficient resources is set at three and a half thousand (3,500) euros per month.
If the applicant's resources derive from dependent employment or independent provision of services, the above minimum amount refers to the net income, after payment of the required taxes in the country where the employment or services are provided.
The above amount is increased by twenty percent (20%) for the spouse or cohabitant and by fifteen percent (15%) for each child.
Additionally, the applicant is required to provide documentation proving that he/she is a dependent employee or self-employed person working remotely with employers or clients outside Greece, covering the validity period of the Digital Nomad Visa.
A third-country citizen, as well as members of his/her family, who meet the conditions to apply for a Digital Nomad Visa and have already entered the Greek Territory either with a uniform type of visa or under a visa waiver regime, have the opportunity, within the period of validity of their existing Visa, to apply to the one-stop service of the Greek Ministry of Migration and Asylum for the issuance of a Digital Nomad residence permit.
In this case, they shall also be required to submit documentation proving their residence address in Greece.
Family members are eligible for an individual visa, valid for the same period as the digital nomad visa, which does not provide the right of employment or professional activity in Greece.
A Digital Nomad Visa is valid for a period of up to 12 months.  If the third-country national estimates that he/she shall continue to be eligible following that period, then prior to the expiration of the Visa he/she may apply for the issuance of a Digital Nomad residence permit, with a 2-year period of validity (with an option of renewal). In that case, also, family members are eligible. We have an area where you can work comfortably with a laptop. Our units have a desk for up to 4 working people, a table (like a kitchen or dining table, a balcony table, or an open space by the pool a dedicated space for guests to work at.
Welcome to Chios Greece.