Cuisine Chios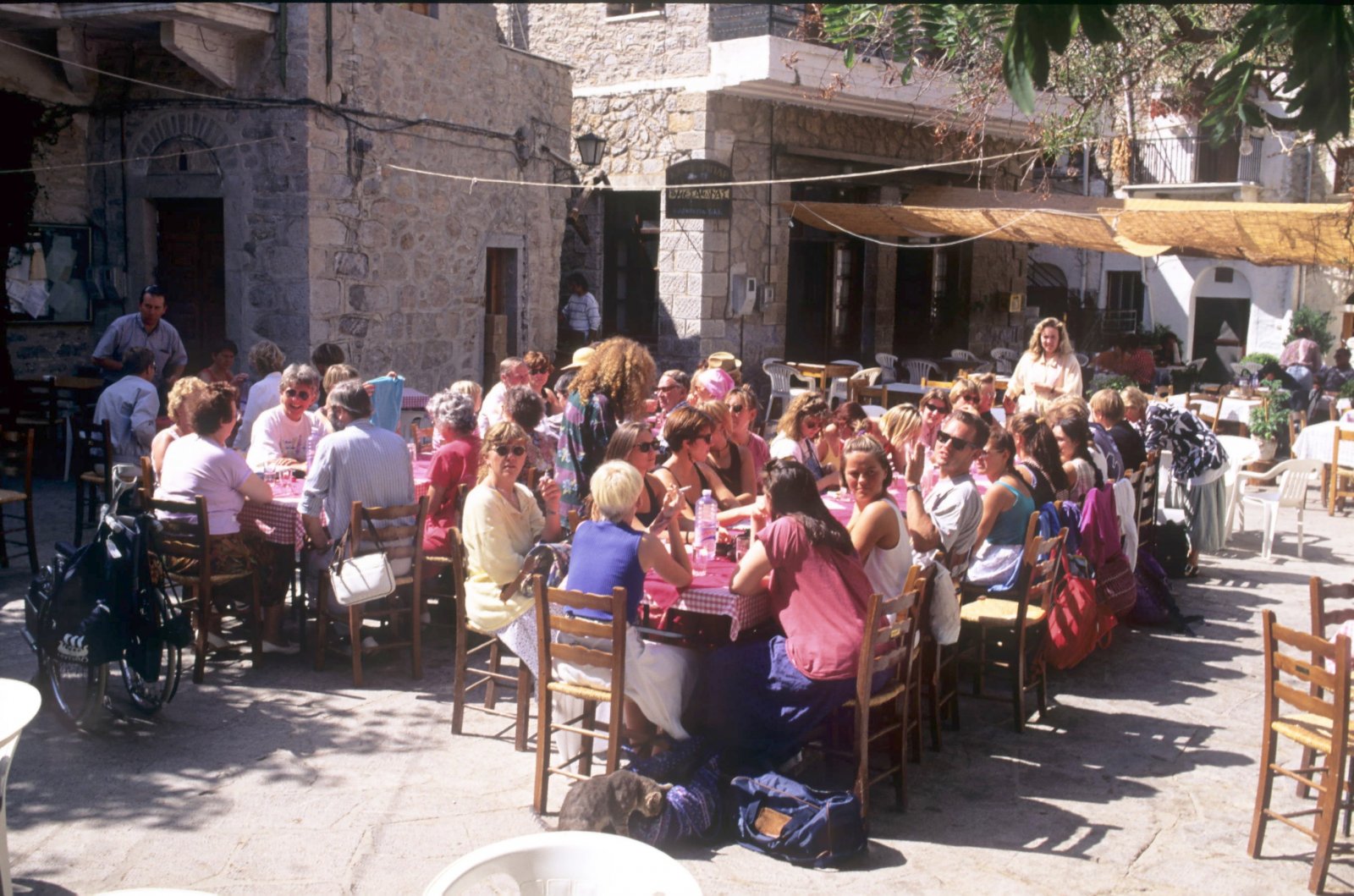 Cuisine Chios
Cuisine local dishes is a characteristic style of cooking practices and traditions in Chios, often associated with a specific culture of Chios over the centuries.
Restaurants and Tavernas, deeply connected with the local herbs and the scent of Mastiha the natural gum derived from the local mastic tree.
Both in Chios town and the villages, you can eat well since the island is famed for good, flavorsome traditional food. Chios island cuisine food and recipes.
Chios stands out from the other Greek islands not only because of its wonderful coastline, amazing medieval villages, & monasteries but also for its tasteful local dishes.
All over the island, you will find restaurants, tavernas, and grill houses, all serving high quality treats that you will definitely have to taste.
For those who enjoy seafood, go try "kalamaraki" (squid), octopus, mussels, shrimps at seaside villages like Lagada, Vokaria, Megas Limnionas, Pantoukios, Komi, Kataraktis, Mesta port, Lithi, Limnia.
For meze various small dishes with special traditional food, Agyra at Megas Limnionas, Rousiko at Thimiana Village, Apomero close to Chios Town, excellent choice with stunning views.
Do not forget to order Ouzo, as in Chios seafood and Ouzo are perfectly interrelated. If you are a meat lover try to visit tavernas at Thimiana village,  Campos, Mesta area, or Avgonima. Combine local meat with local red or white wine.
If you need to feel the medieval atmosphere visit one of the small, traditional restaurants at the central castle's square. Do not leave Chios without having taste pita with meat.
Some recommended starters: Mastelo cheese, Mastelo cheese with honey, rolls with cheese and ham, meatballs, tomato balls, cheese balls local cheese pies, fried zucchini, tzatziki.
If you are keen on sweets don't forget to go for loukoumades  (fried dough with honey) in the market or at the port. Or the famous local ice Kronos local Chios culinary dishes with unlimited tastes!  Best local food recommendations tips.
Tags: #Cuisine, #Chios island  food and recipes, restaurants