Privacy Policy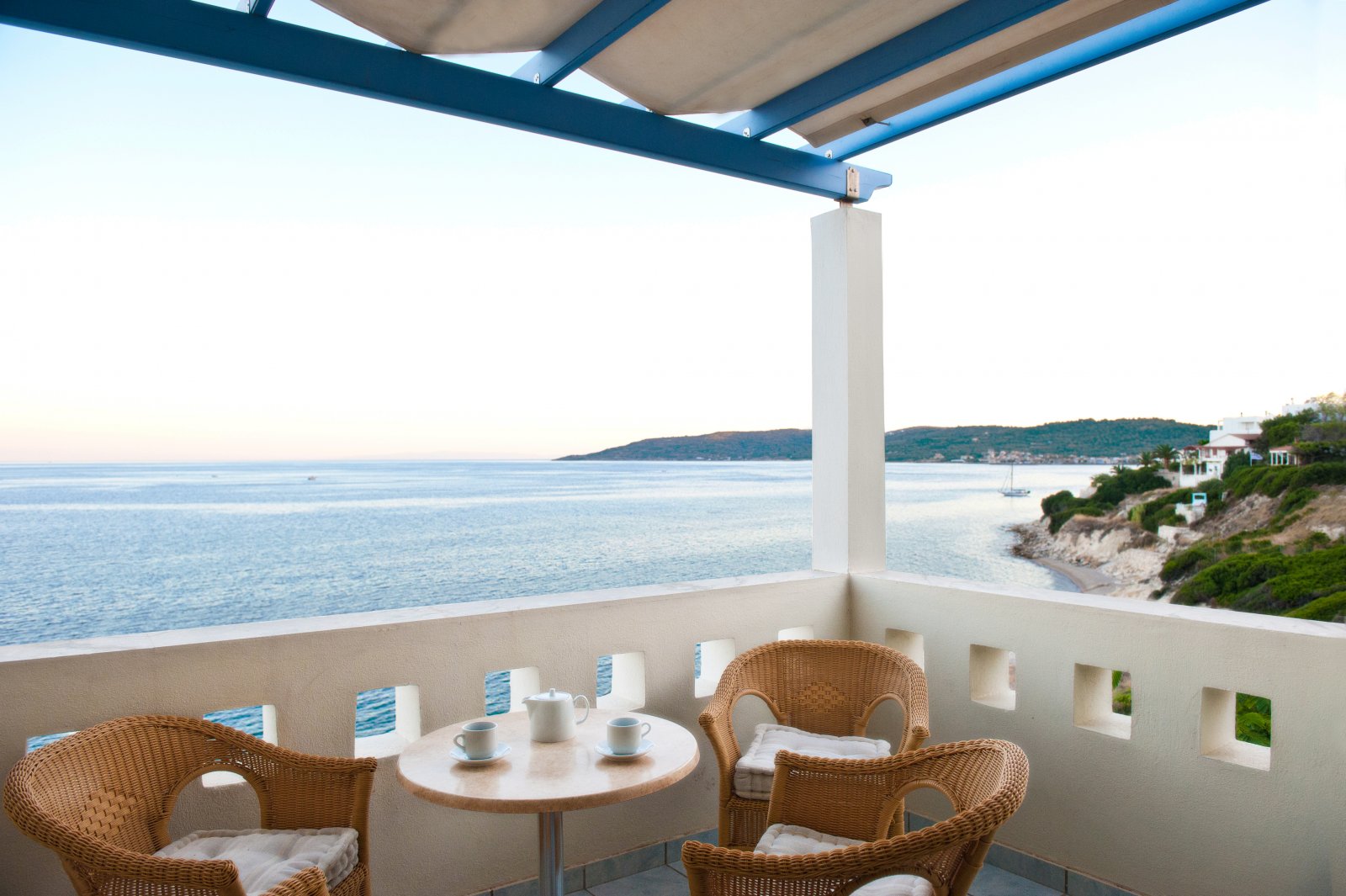 Privacy Policy:
Sea Breeze Hotel Apartments & Residences Chios takes the issue of safeguarding your privacy very seriously.
You agree to receive emails and phone calls related to your request for information for your holidays or booking reservation, including estimate arrival and departure information. so, we can attend your request accordingly.
You can request the access, update, and deletion of your personal information at any time.
Sea Breeze Hotel Apartments & Residences Chios, follow strictly the  EU GDPR Data protection regulation in effect as of 25 May 2018 see your rights here  https://www.eugdpr.org/
We have created this Privacy Policy in order to better familiarize you with the information we collect from our guests, and the way in which we use this information to better serve the needs of our guests.
What is Personal Information? The term "Personal Information" refers to any information that can be used to identify you as an individual. It can include, among other things, your name, address, age, gender, etc.
While in the process of browsing our website feel free to do so, as we do not collect any information on you.
In the event you choose to provide us with this information, we will only use it for the purpose of making your stay with us pleasant. We will only e-mail you if you want us to, and you can choose a number of alternate methods by which to receive a reply to a request.
The transmittal of your personal data shall constitute your acknowledgment and agreement to the terms and conditions contained in this Privacy Policy. If you are uncomfortable providing this information over the Internet, you can always call or fax us at +30 22710 21333.
We may also collect certain information for your safety as required by our country's local laws upon your arrival on check-in (e.g. passport number, ID).
In addition, we may retain the content of any document (including comment cards, electronic documents such as e-mails and other similar forms of communication) that you send us before, during, or following your stay. This information may not be shared with any third party and will be destroyed from time to time.
How do we store this information?
Sea Breeze Hotel Apartments Chios we assure that all Personal Information is kept in a secure location, be it a database or filing cabinet. Furthermore, we take steps to ensure that only designated personnel have access to this information. Or in our secure guest reservation system PCI Compliance as well as EU GDPR Compliance.
In order to serve you better, we also store certain guest information in our guest reservation system. This is a secure customer database stored on a dedicated server.
Caution, what information is not secure?
It is important to note that any e-mail communication is not secure. This is a risk inherent in the use of e-mail. Please be aware of this when requesting information or sending forms to us by e-mail (for example, from the Contact Us section of our website) or one of our social media pages.
We recommend that you do not include any confidential information (i.e. credit card information) when using e-mail. For your protection, our e-mail responses to you will not include any confidential information.
Why is Personal Information collected? To Provide Personal Superior Customer Service.
Personal Information is collected to assist us in making your reservation and providing the services you request at our property, to ensure we meet your needs while you are staying with us and/or to allow us to contact you in relation to matters that arose during your stay with us.